2015 March Madness Schedule: Round of 64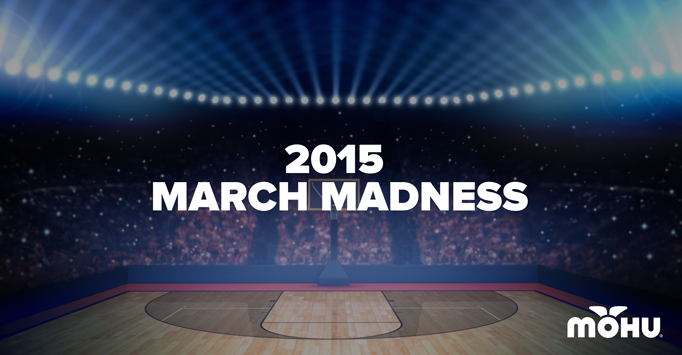 With Dayton's nail biting victory over Boise State, the first round of March Madness has come to a close and the second round has officially begun. Over the next two days, 64 teams will duke it out in a non-stop basketball bonanza that will quite literally slow down the entire United States economy.
Not even the Olympics can do that.
Bearing that in mind, it's not surprising that the cable companies want to do their best to make sure that they are the gatekeepers to March Madness; ensuring that no one can enjoy the sporting spectacle without getting locked into an expensive cable package.
Thankfully the cord cutting revolution has finally reached the sports world and made it possible to bask in the glory that is March Madness without expensive contracts or commitments. Today, we're going to go over the schedule for the second round of March Madness and I'll show you how to watch it like a cord cutting pro! Let's get started!
How to Watch
First, let's talk about the television channels that will air March Madness this year and how to watch each one. They are as followed: CBS, TBS, TNT, and TruTV.
CBS is incredibly easy to access. If you have an over-the-air antenna, you can pick up CBS as well as all the other major broadcast networks (e.g., ABC, NBC, Fox, etc.). Alternatively, you can stream all the games airing on CBS by going to CBSSports.com or by downloading the CBSSports app.
In the short term, buying an OTA antenna may not seem like a good investment compared to online streaming. However, a large majority of popular television shows air on network television. While streaming may be easier for the moment, don't immediately rule out OTA television.
An OTA antenna can provide thousands of hours of free HD entertainment, even after March Madness is over; which is important if you're serious about seeking a cable TV alternative.
In order to get TBS, TNT, and TruTV, all you need is the over the top service Sling TV. Sling TV offers streams of dozens of live televisions channels for $20 a month and add-on channels for an additional $5. There are no commitments or contracts, you pay on a month to month basis.
Sling TV's default subscription includes TNT and TBS as part of the package and TruTV is available if you purchase the "Lifestyle Extra" add-on package. So in total you're looking at a $25 purchase to get access to the remaining March Madness games; which is a bargain compared to one month of cable.
When and Where to Watch
Now that we know how to watch March Madness, let's take a look at the schedule for the upcoming round.
Thursday 3/19/15
Notre Dame vs. Northeastern at 12:15 PM – CBS
Iowa State vs. UAB at 12:40 PM – TruTV
Baylor vs. Georgia State at 1:40 PM – TBS
Arizona vs. Texas Southern at 2:10 PM – TNT
Butler vs. Texas at 2:45 PM – CBS
SMU vs. UCLA at 3:10 PM – TruTV
Xavier vs. Ole Miss, 4:10 PM -, TBS
VCU vs. Ohio State at 4:40 PM – TNT
Villanova vs. Lafayette at 6:50 PM -TBS
Cincinnati vs. Purdue at 7:10 PM – CBS
North Carolina vs. Harvard, 7:20 PM – TNT
Utah vs. Stephen F. Austin at 7:27 PM – TruTV
N.C. State vs. LSU at 9:20 PM – TBS
Kentucky vs. Hampton at 9:40 PM – CBS
Arkansas vs. Wofford at 9:50 PM – TNT
Georgetown vs. Eastern Washington at 9:57 PM – TruTV
Friday 3/20/15
Kansas vs. New Mexico State at 12:15 PM – CBS
Michigan State vs. Georgia at 12:40 PM – TruTV
Northern Iowa vs. Wyoming at 1:40 PM – TBS
West Virginia vs. Buffalo at 2:10 PM – TNT
Wichita State vs. Indiana at 2:45 PM – CBS
Virginia vs. Belmont at 3:10 PM – TruTV
Louisville vs. UC Irvine at 4:10 PM – TBS
Maryland vs. Valparaiso at 4:40 PM – TNT
Oregon vs. Oklahoma State at 6:50 PM – TBS
Duke vs. Robert Morris at 7:10 PM – CBS
Iowa vs. Davidson at 7:20 PM – TNT
Oklahoma vs. Albany at 7:27 PM – TruTV
Wisconsin vs. Coastal Carolina at 9:20 PM – TBS
San Diego State vs. St. John's at 9:40 PM – CBS
Gonzaga vs. North Dakota State at 9:50 PM – TNT
Providence vs. Dayton at 9:57 PM – TruTV
Despite what Big Cable wants you to think, March Madness is not out of reach for cord cutting basketball fans. With the information I've given you, you should have no trouble catching all the exciting moments of round 2. Enjoy the Madness; just make sure your boss doesn't catch you obsessively monitoring your bracket!
Dave Kennedy is a long time cord cutter who became increasingly frustrated with the high cost of Cable TV and decided to make a stance. In 2011 he launched KilltheCableBill.com, a site dedicated to helping people save money through providing simple, cost-effective cable TV alternatives. Since then, David has helped 1,000s of people cancel their cable subscription while keeping the shows they love.
The post 2015 March Madness Schedule: Round of 64 appeared first on Mohu.