2015 NCAA March Madness Tournament Schedule
March is the season that makes every sports fans blush with envy; and if you're a college basketball fan, you know why. For the uninitiated, March is the holy month when the NCAA men's basketball tournament takes place. Also known as March Madness, the tournament pits 68 teams against each other in a single elimination tournament to decide once and for all which team is number one.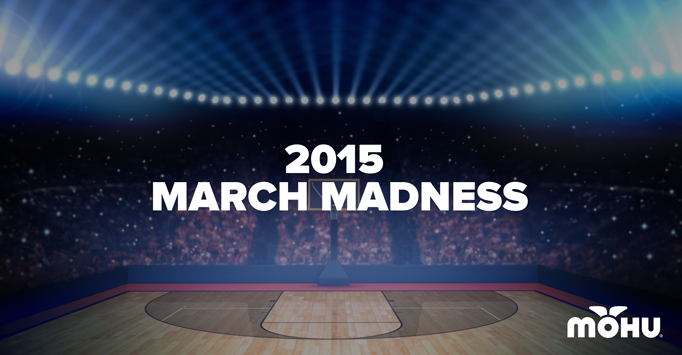 For sports fans seeking an alternative to cable TV, playoff season can often be a bummer. Be it baseball, football, or whatever; it always seems that the cable companies have their hooks in every major sporting event in the country. Luckily for the college basketball fan, that's not true.
The NCAA has made it easier than ever before to watch March Madness without cable, and today we're going to take a look at those options.
First, let's take a look at the different networks that will be broadcasting the tournament. For this year's tournament, two stations own the broadcast rights and they are Turner Sports and CBS. Games appearing on Turner Sports will air on the following channels: TruTV, TBS, and TNT. Games appearing on CBS will simply appear on CBS as opposed to CBS Sports.
Each network will air different rounds of the tournament, so let's take a look at which network will air each tournament round.
3/15: Selection Sunday – CBS
3/17-18: The First Four – CBS, TruTV
3/19-22: Second and Third Round – TNT, TruTV, TBS, CBS
3/26, 28: West Regional – CBS and TNT
3/27, 29: South Regional – CBS and TNT
3/27, 29: East Regional – CBS and TNT
3/26, 28: Midwest Regional – CBS and TNT
4/4: Final Four – TBS
4/6: Championship Game – CBS
How to watch games broadcast over the air
To watch CBS games without a cable subscription, all you need is an over-the-air antenna (OTA). An OTA antenna is essentially the modern version of the TV antenna you grew up with. With an OTA antenna, you can pick up all the major broadcast networks (ABC, NBC, CBS, Fox, etc…), so you should have no trouble picking up March Madness on CBS.
If you don't have an antenna yet, don't fret; you still have time to get one. If you want the best antenna out there, I would recommend getting one from Mohu. Based off of military design, Mohu makes some of the best OTA antennas around.
You can get their flagship antenna, the Leaf, for around $40; and trust me when I say it is money well spent. If you're in an urban area, the $25 Leaf Metro would probably suffice. Farther away from the broadcast towers? Try the Leaf 50 or Sky. All of the Mohu antennas are omni-directional and capable of delivering 1080i HD picture.
How to watch games not broadcast over the air
Now for all the other games that CBS won't broadcast, your best bet is probably Sling TV. For $20 a month, you get access to 14 live television channels including TNT and TBS. There are no commitments and it's all charged on a month to month basis, which means you can subscribe for as long or short as you like (if you just want to watch the tournament, you can cancel after the Final Four wraps up). Considering that most Pay-Per-View sporting events can cost up to $60 for ONE event, Sling TV is a bargain.
Finally, to catch the games on TruTV, you'll have to either miss out or go to a third party streaming website. Stream2Watch and First Row Sports will probably be your most reliable streaming websites, but when it comes to third-party streaming sites, it can honestly be a crap shoot. You may find HD streams, but they are often on websites with a ton of ads and pop-ups. Apps like AdBlock can ameliorate the problem but, just like real life, you always put yourself at risk by walking off the beaten paths of the internet; so stream at your own risk. You are probably best off going to a friend's house or your local pub.
If you happen to miss any game, the NCAA has your back with its very own March Madness YouTube channel. You won't be able to catch live games, but you can get recaps of all the games as well as live streaming of pre and post game coverage. It's not as good as the game itself, but it can help fill in the few gaps.
The glory that is March Madness will soon be upon us, and basketball fans can rest assured that having a cable subscription is no longer necessary to enjoy its majesty. If you are thinking about dropping cable and cutting the cord, don't let March Madness stop you. You can catch practically every heart-stopping game without bending over to Big Cable; you just have to know where to look.
We'll keep you posted right here with the upcoming match-ups, and I'll dish out all the info needed to make sure you don't miss a minute of the action. Now if you'll excuse me, I have to go work on my bracket.
Dave Kennedy is a long time cord cutter who became increasingly frustrated with the high cost of Cable TV and decided to make a stance. In 2011 he launched KilltheCableBill.com, a site dedicated to helping people save money through providing simple, cost-effective cable TV alternatives. Since then, David has helped 1,000s of people cancel their cable subscription while keeping the shows they love.
The post 2015 NCAA March Madness Tournament Schedule appeared first on Mohu.