2015 NFL Playoffs Divisional Round: Over-the-Air and Streaming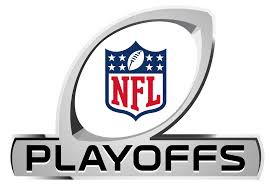 With just over three weeks left until Super Bowl XLIX, the 2015 NFL Playoffs Divisional Round is heating up. The Cowboys cut the Lions' championship dreams short, the Ravens hope to knock off the Patriots at home, and there is a possibility we might see a Super Bowl rematch between the Seahawks and Broncos assuming the Panthers and Colts don't cut their bids short.
It's an exciting time to be a football fan; and if you're new to cord cutting you're probably worried about watching the rest of the season. It's understandable to have some doubts, but I'm here today to tell you that you can catch every exciting game of the NFL post season without having to kowtow to the likes of Comcast or Time Warner Cable.
NFL Playoffs Divisional Round Schedule
Let's talk about the upcoming Divisional Round this weekend. The four Divisional Round games will air on three different networks (NBC, CBS, and Fox) over the course of two days.
Here's the breakdown of games by day and network:
Saturday
NBC: Baltimore Ravens vs. New England Patriots at home. Kickoff is at 4:35 pm EST
Fox: Carolina Panthers vs. Seattle Seahawks at home. Kickoff is at 8:15 pm EST
Sunday
Fox: Dallas Cowboys at Green Bay Packers at home. Kickoff is at 1:05 pm EST
CBS: Indianapolis Colts at Denver Broncos at home. Kickoff is at 4:40 pm EST
How to Watch with an Over-the-Air HDTV Antenna
Now if you notice, all four games are going to be aired on broadcast networks. A broadcast network (ABC, NBC, CBS, FOX, and CW) transmits its signal over the air; which allows anyone to with an antenna to tune in for free.
Best of all, you don't have to worry about getting a grainy picture; broadcast networks now broadcast their signal digitally and in 1080i HD. Sometimes, the best things in life actually are free.
If you don't have an antenna, it's not too late to run out to the store and get one. Most antennas are very affordable – costing around $30-$50. Personally, I would recommend the Mohu Leaf. It's a tiny, omni-directional antenna based off of military design, and its smallest model (the Metro) costs under $30. As CNET put it "the Leaf works like magic."
How to Watch Online via Streaming (with a catch or two)
Now if you're a Verizon customer, you don't have to run out and get an antenna (although you still should!). Instead you can sign up for a streaming service called NFL Mobile. For only $5 a month, you get access to in-market games; and in this case, access to the playoff games. If you don't have Verizon, you're out of luck with this option; but don't worry, there's still more you can do.
The NFL recently announced that every playoff game will be streamed online; which means you can stream the Ravens/Patriots game from NBC Sports Live Extra and the Panthers/Seahawks game from FOX Sports Go. For the lone CBS match-up between the Colts and Broncos, you can stream it on CBS Sports.
If you have Chromecast, you can stream from your computer to your TV; so you don't have to huddle around the laptop. The catch, though? You will be required to authenticate with a cable or satellite account. So, if you've got a friend… (you get the idea).
Watching the NFL playoffs has never been this easy; and even if you're late to the cord cutting movement, you still have options to watch the big game. But watching the games for free, without the shackles of a cable/satellite subscription, whether it be yours or a friend's, with an antenna is the most seamless option.
As we've seen today, watching the NFL Divisional round is as simple as turning on your TV or typing in a web address. So why wait until after the playoffs to cut the cord? Go ahead and take the leap, cut the cord, and kill your cable bill today.
Dave Kennedy is a long time cordcutter who became increasingly frustrated with the high cost of Cable TV and decided to make a stance. In 2011 he launched KilltheCableBill.com, a site dedicated to helping people save money through providing simple, cost-effective cable TV alternatives. Since then, David has helped 1,000s of people cancel their cable subscription while keeping the shows they love.
The post 2015 NFL Playoffs Divisional Round: Over-the-Air and Streaming appeared first on Mohu.