2016 Pro Bowl: How to Watch Without Cable
How to Watch the 2016 Pro Bowl Online
What an amazing end to the NFL Conference Championships. The Panthers definitely proved that they deserved to be in the Superbowl by absolutely demolishing the Arizona Cardinals; who have otherwise been pretty dominant themselves this season.
But the real show stopper was that epic showdown between the two legendary quarterbacks; Peyton Manning of the Broncos and Tom Brady of the Patriots. The game was within a heartbeat of changing directions multiple times, but in the end, the Broncos came out the victors; squeezing out one of the most hated team in professional football.
Now that we have our Super Bowl Contenders decided, it's time to take a load off and have a little fun this week. We're now free to kick back, ignore our deep seeded hatred for the other team, and enjoy the 2016 Pro Bowl; which is being played this Sunday.
Pro Bowl – Quick Overview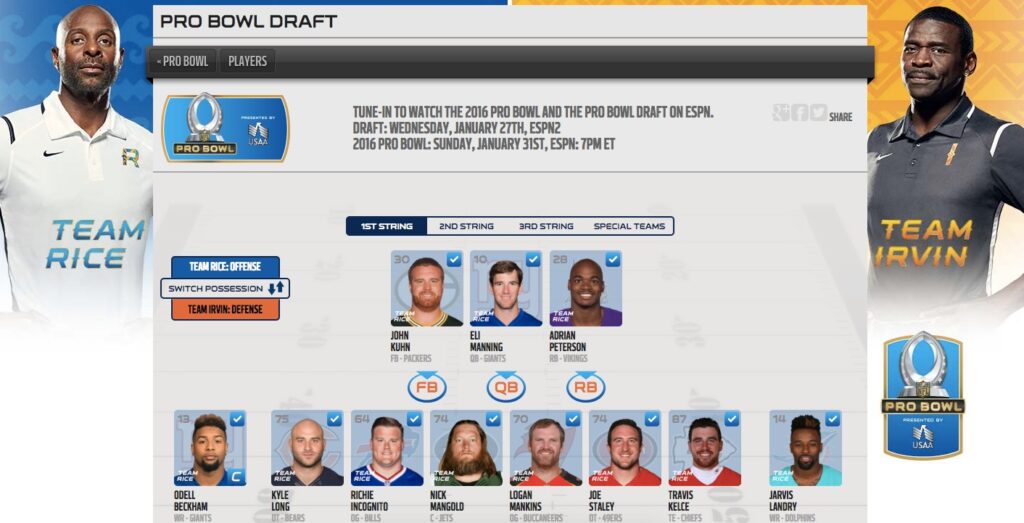 If you're unfamiliar with the Pro Bowl, here's a simple explanation: a mash-up game comprised of all of the best players in the NFL (well, minus the ones in the Super Bowl and those who opted out of participating) slugging it out for our amusement. In the past, the teams were chosen by conference; the best in the AFC versus the best in the NFC. But times have changed: Now the selection is done on an open field, chosen schoolyard style by an honorary team captain; usually a NFL hall of famer.
What makes this Pro Bowl interesting is that it will feature a lot more newcomers than in previous games. The reason being that a lot of the Pro Bowl invitations were declined this year. Out of 86 invitations, only 50 accepted. But to be fair, there were a lot of declines due to injury or the fact that they were going to the Super Bowl instead.
Although we won't see Drew Brees or Tom Brady in the big game, we'll get to see rising stars like Jameis Winston and Derek Carr (with some saying we will also see Russell Wilson); and personally, that's enough to get me interested. So now that we know little more about this year's Pro Bowl, let's talk about when and where to watch it.
Where and How to Watch
While you can catch the Super Bowl with a simple over-the-air antenna, you won't be able to do that with the Pro Bowl. The Pro Bowl airs Sunday, January 31st, 2016 at 7:00 PM ET on ESPN; which is a standard cable channel. But don't despair, because if you want to watch the Pro Bowl without cable here's what you can do:
NFL Game Pass
One option to watch the Pro Bowl without cable is to get a subscription with NFL Game Pass. With NFL Game Pass you can watch every NFL game from 2009 to present; including the Pro Bowl and Super Bowl. The only catch is that you have to watch the games AFTER they air.
A subscription to Game Pass will run you $99; but it's packed with a ton of extras that makes it worth the price if you're a football fanatic. You can also sign up for a free 7 day trial, just in time for the Pro Bowl, and test it out.
Sling TV
Another (and my preferred) option is to sign up for Sling TV. For $20 a month, you get 20+ live channels that you can stream from multiple devices and to your television. ESPN comes in the default package, so you'll have no trouble watching the Pro Bowl.
Sling TV has a free trial (7 days standard, 14 days through Roku) as well, so you can test Sling out for no cost.
Now that we know when and where to watch it, the only question now is which team do you think will come out on top? Team Irvin or Team Rice? Sound off on social media or let us know in the comments below.
The post 2016 Pro Bowl: How to Watch Without Cable appeared first on Mohu.