4 Ways to Watch the 2015 NFL Division Championship Games Without Cable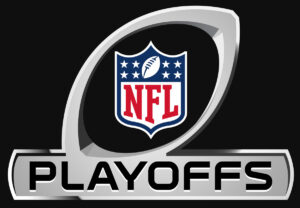 What a wonderful week to be a football fan! You had four heart-pounding playoff games on Saturday and Sunday, followed by the NCAAF Championship on Monday, and this coming Sunday are the NFL Division Championship games.
There are only three more weeks until Super Bowl XLIX; and if you love football as much as I do, there's not enough instant replays or Buffalo wings in the world to contain the excitement.
Now it's no secret that Americans are overwhelmingly dissatisfied with their cable providers, but as a sports fan you might feel trapped with cable because you're afraid of missing the big game; especially with Super Bowl XLIX right around the corner.
I'm here to tell you there are better options than giving in to big cable; and today I'm going to show you four ways to watch the NFL Division Championship games without cable.
Before we get too bogged down in the details, let's take a look at the games we're going to be watching and see what time and channel they come on.
NFC Championship Game
AFC Championship Game
Now that we know the time of the games and what channel they come on, let's take a look at our options!
NFL Mobile
If you are a Verizon customer, NFL Mobile might be the simplest solution for you. For $5 a month, you can get access to every in-market NFL game. For the playoffs, NFL Mobile will be broadcasting the AFC and NFC championships as well as Super Bowl XLIX.
The only downside to NFL Mobile is that it actively prevents you from streaming the app to your TV. While that feature is disappointing, NFL Mobile is a relatively inexpensive solution to watching the championship in a pinch.
Stream Online
At the beginning of the year, the NFL announced that all playoff games would be available to stream online. What that means for you is that you can simply go to the FOX Sports or CBS Sports websites and stream the championship games. What's more, if you have a laptop that can hook up to your TV or a streaming box that can browse the internet (like Mohu Channels) you can watch the game on your television!
No wires, no hook up, nothing but you and your football. If you don't yet have all the devices necessary to cut the cord, but you can't wait to ditch cable, streaming online is your best option.
Over-the-Air (OTA)
By far the easiest method of watching the NFL Divisional Championship games is through the use of an OTA antenna. For those of you that don't know, OTA stands for Over-the-Air; and OTA is the method in which broadcast networks (ABC, NBC, CBS, FOX, and CW) transmit their signal. It's called Over-the-Air because it's freely broadcasted and anyone can pick up the signal with a modern antenna. That's right, the rabbit ears haven't left; they've just gotten a lot more hi-tech.
As you may have noticed, the Divisional Championship games will be on CBS and FOX; two channels which you can pick up with an OTA antenna. Instead of browsing the web or paying for streaming packages, all you have to do is plug in your antenna, sit back, and enjoy the game. Did I mention it is in stunning HD? You will be hard pressed to find that type of video quality via streaming…
Probably the best OTA antenna available on the market is Mohu's Leaf line of antennas. The Leaf is slim, omni-directional, and the smallest model only costs $25. Since Mohu's design team originally designed military antennas, you can expect the signal hold up in even the most adverse of circumstances.
As far as I'm concerned, if it's good enough for the world's most powerful military, it's good enough for me.
The Pub
In the bygone days before the internet, there used to be a time when people would gather in bars to watch their sporting events; and believe it or not, you can still watch the big game this way. If you don't want to be alone, don't have the internet or an antenna, or just feel like getting out of the house; the pub is the place for you.
Without knowing the particulars of your hometown, I can speak with confidence when I say at least one bar will have the game on. Call around to your favorite places and see if the game will be on. Have a drink, some wings, and enjoy the game. It's that easy.
As you can see, watching the NFL Division Championship games is an incredibly simple affair. Whether you're watching from home, streaming with your phone, or out with friends; there is no shortage of solutions to your football blues. So what are you waiting for? Go ahead and kill the cable bill; you've got nothing to lose!
Dave Kennedy is a long time cordcutter who became increasingly frustrated with the high cost of Cable TV and decided to make a stance. In 2011 he launched KilltheCableBill.com, a site dedicated to helping people save money through providing simple, cost-effective cable TV alternatives. Since then, David has helped 1,000s of people cancel their cable subscription while keeping the shows they love.
The post 4 Ways to Watch the 2015 NFL Division Championship Games Without Cable appeared first on Mohu.