CES 2017: New Amazon and Roku TVs Good for OTA
The 2017 Consumers Electronic Show (CES) had a ton of new devices, services, and other great features for cord cutters. Two big announcements were new smart TVs from Amazon and Roku that will make your existing antenna even more powerful.
So let's take a look at these new Amazon and Roku smart TVs.
Amazon Fire TV Edition Smart TVs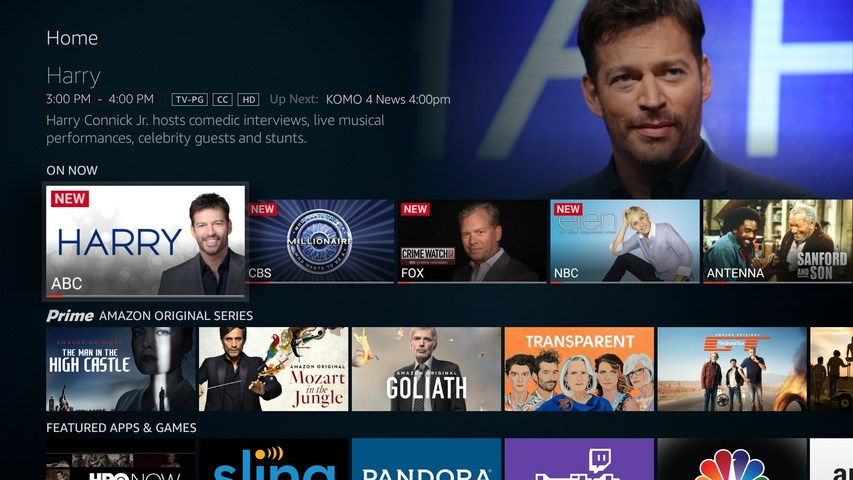 Amazon is well-known for its Fire TV streaming media players in the United States. Now Amazon is hoping for the same success in the smart TV market.
At CES 2017 Amazon, along with Seiki, Westinghouse Electronics, and Element Electronics, announced a new line of 4K ultra HD smart TVs with built-in Amazon Fire TV. These TVs will feature the Amazon Fire TV experience and support for a voice remote with Amazon Alexa.
The new Fire TV Edition TVs builds Fire TV right into a smart TV, similar to how Roku TVs work.
The new Fire TV Edition TVs will integrate streaming services and over-the-air content from your antenna in one place including access to more than 7,000 channels, apps, Alexa skills, and live TV broadcasts when used with a separate HD antenna. An on-screen programming guide makes finding what to watch easy, and with the included Alexa voice remote, customers can use their voice to launch apps, search content, play music, and control smart home devices.
Amazon says the new Fire TV will enable antenna users to "enjoy live over-the-air TV programming: When connected to an HD antenna, smart TVs with Fire TV Edition will allow customers to access live TV programming, see their favorite broadcast channels in the Recents row right on their home screen, and find what to watch with an easy-to-use channel guide for viewing live TV programming schedules."
New High End Roku TVs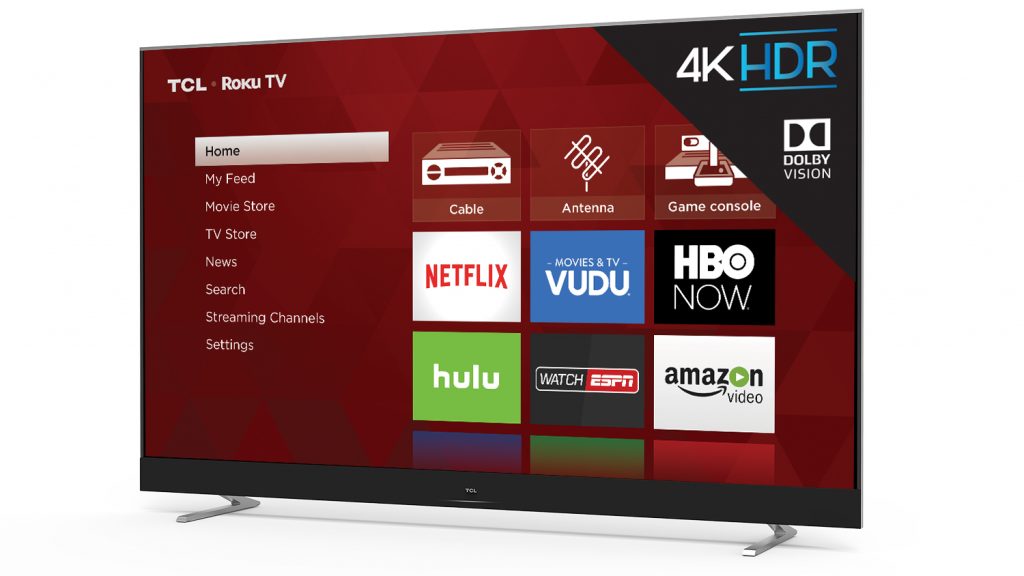 In 2017, TCL will release 25 new Roku TVs in the North American market across three series—C, P, and S—with even better picture, sound, design, and content than before. TCL's C and P series will offer improved picture quality via Dolby Vision. Using Dolby's universal HDR solution, these sets will support both Dolby Vision and generic HDR (HDR10), providing consumers' more choice when it comes to content.
Dolby Vision delivers images that are brighter than those that can be seen on today's standard TV sets: deep darks that provide a new level of richness and precision and expanded contrast while still maintaining lifelike color and detail. Additionally, HDR Dynamic Contrast allows the contrast to be optimized for each HDR scene, delivering brighter whites and deeper blacks. They also feature a wide color gamut with advanced LED phosphor for more realistic colors, brighter highlights, and increased light-to-dark contrast.
Not only will you get a new high end Roku TV with HDR support but these new Roku TVs will also allow antenna owners to pause live TV for up to 90 minutes. You will be able to pause, fast-forward, and rewind offering many of your favorite DVR features for free.
The C-Series smart TVs are equipped with TCL 4K Creative Pro up-scaling so viewers can enjoy their existing HD content with increased detail and realistic clarity, an enhanced Roku TV remote with headphone jack for private listening and voice search, 802.11ac wireless and Ethernet networking for enhanced streaming, and three HDMI. The C-Series will be available this spring with sizes ranging from 49 to 75 inches.
The post CES 2017: New Amazon and Roku TVs Good for OTA appeared first on Mohu.