Cord Cutter Giveaway: Mohu Blade, Tablo DVR, Fire TV Stick
So many new cord cutter goodies have come out in the past few weeks! To celebrate, we've teamed up with our friends at Tablo for a giveaway! This is your chance to win a brand new Mohu Blade antenna, Tablo DUAL LITE DVR and an Amazon Fire TV Stick. Watch and record your over-the-air channels with the antenna and DVR, plus enjoy content on your favorite streaming service with your Fire Stick. It's the ultimate cord cutter dream come true!
The Prizes
Mohu Blade HDTV Bar Antenna
The newest addition to the Mohu family, Blade is our state-of-the-art HDTV bar antenna. Amplified with new FirstStage technology, Blade can pull in all of your favorite broadcast channels from up to 40 miles away. Blade is the beginning of our Modern Series of antennas, a collection of sleek and sophisticated antennas. Whether you mount it under your TV, place it on your entertainment center, or hang it outside, Blade is sure to make a statement in your home.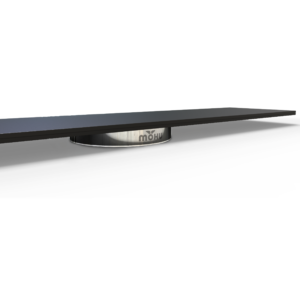 Tablo DUAL LITE OTA DVR
The Tablo DUAL LITE Over-The-Air DVR is the latest release from Tablo. The DVR features 2 over-the-air ATSC tuners, Ethernet or WiFi connection, whole-home and out-of-home streaming, AND virtually unlimited storage! While Blade brings you live broadcast channels, the Tablo DUAL LITE OTA DVR allows you to record and stream those stations. You can watch or record up to two shows at once on any device in your home or on the go with this DVR.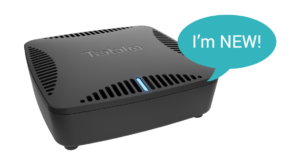 Amazon Fire TV Stick
And to top off this ultimate cord cutter giveaway, we're throwing in an Amazon Fire Stick. Get access to all your favorite streaming content to complement your over-the-air shows. Download the most popular streaming services on your Fire Stick, and enjoy on-demand shows and movies!
Rules
Entry Period
Starts: 4/24/2018 at 1 p.m. ET and Ends: 5/1/2018 at 11:59 p.m. ET
Entry Methods
Enter by using this link and by doing any of the following:
Visit and like the Tablo Facebook page
Visit and like the Mohu Facebook page
Follow @TabloTV on Twitter
Follow @gomohu on Twitter
The more you do, the more chances you get to win! The winner will be announced on 5/2/2018.
Good luck everyone!
The post Cord Cutter Giveaway: Mohu Blade, Tablo DVR, Fire TV Stick appeared first on Mohu.