Cord Cutting News and Trends – October 2017
Pay TV Providers Suffer Huge Q3 Losses
This past quarter, cable giants Comcast and Charter reported some of their largest losses yet.
"Charter said it lost 104,000 TV customers in the third quarter, almost four times the 28,000 that analysts estimated. Comcast lost 125,000 cable-TV customers, the biggest decline in three years."
Verizon and AT&T also lost subscribers in Q3. AT&T said it lost 390,000 customers while Verizon reported 18,000 people canceled their Fios Video subscriptions. With losses that large, it's clear cord cutting is a very real threat to traditional Pay TV services.
Netflix Raises Prices
At the beginning of the month, Netflix announced it would be raising prices on two of its package tiers. The Basic Plan will remain at $7.99 while Standard will increase from $9.99 to $10.99. The Premium Plan will go from $11.99 to $13.99. Netflix issued this statement on the price increases:
"From time to time, Netflix plans and pricing are adjusted as we add more exclusive TV shows and movies, introduce new product features and improve the overall Netflix experience to help members find something great to watch even faster."
The streaming service is growing quickly, as is its competition. But even with the price increase, Netflix is still cheaper than other options like HBO Now or Hulu.
AirWave is Here!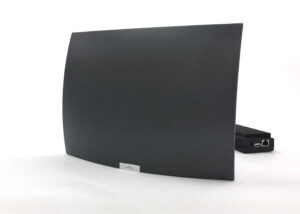 The highly anticipated Mohu AirWave is now available exclusively at Best Buy. This game-changing wireless device integrates live, local TV with free streaming channels. Set it up anywhere and watch on any device.
The post Cord Cutting News and Trends – October 2017 appeared first on Mohu.