Cut the Cord with Mohu's Risk-Free TV Program
Are you ready to ditch cable?
Mohu's mission has always been to help folks cut the cord in the most convenient and affordable way possible. We recognize that while over half of Americans have considered cutting the cord, it is often confusing and intimidating to know where to start.
We've developed multiple resources to arm you with the knowledge needed to dump Pay TV. Our zip code tool tells you the available broadcast channels in your area and suggests the best antenna for your location. Our online application, Untangle.TV, gives users a suggested cord cutting package based on their favorite shows and viewing habits. And now with our Risk-Free TV offer, you can try a Mohu antenna without worry.
What is Risk-Free TV?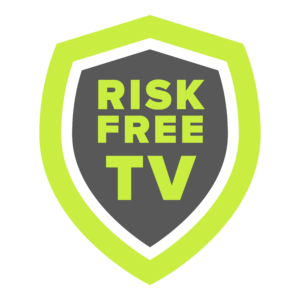 One of the first steps to cut the cord is to get an HDTV antenna. If you're not sure which antenna would work in your area, Mohu's Risk-Free TV program is here to help.
The best way to try an HDTV antenna is to bring it home and experience free over-the-air television yourself. With our Risk-Free TV offer, you can purchase a Mohu Basic 50 antenna at a discounted price to use for a 30 day in-home trial.
Basic 50 is a low cost, no-frills antenna with the same power as our amplified Leaf antenna. It's paper-thin with reversible black and white sides. Easy to install and easy to hide, Basic 50 is a great way to enter the world of OTA television. Basic 50 enables access to free HD over-the-air channels up to 50 miles away.
But if you need more range, receive an additional discount toward the purchase of a higher performing antenna. There's no need to return the trial antenna — give it to a friend to cut the cord!
The post Cut the Cord with Mohu's Risk-Free TV Program appeared first on Mohu.