Enter to Win: Tablo DUAL LITE + Mohu Striker Antenna
Valentine's Day is right around the corner! And what better way to celebrate the season of love than with a giveaway?
We've teamed up with our friends at Tablo to create a match made in cord cutter heaven! Now through 2/11/2019, enter for your chance to win a Striker HDTV antenna and a Tablo DUAL LITE DVR. Watch and record all the over-the-air content your heart desires with this antenna + DVR combo.
The Prizes
Mohu Striker HDTV Antenna
One of Mohu's newest antenna innovations, Striker's unique design makes almost any location ideal. Place it anywhere in or outside your home: crawl space, roof, outdoor siding, interior spaces, in your attic — you can even take Striker on the go! And with FirstStage amplification technology, you can watch broadcast channels from up to 75 miles away in a crystal-clear picture.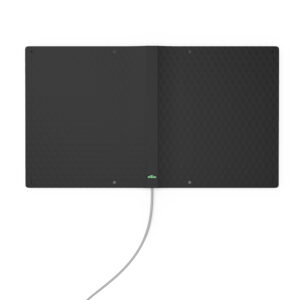 Tablo DUAL LITE DVR
The Tablo DUAL LITE Over-The-Air DVR is one of Tablo's most popular products. The DVR features 2 over-the-air ATSC tuners, Ethernet or WiFi connection, whole-home and out-of-home streaming, AND virtually unlimited storage! While Striker brings you live broadcast channels, the Tablo DUAL LITE OTA DVR allows you to record and stream those stations. You can watch or record up to two shows at once on any device in your home or on the go with this DVR.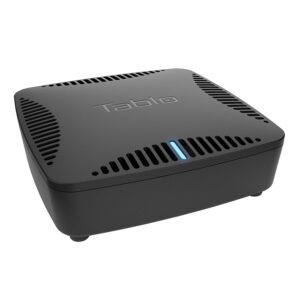 Giveaway Rules
Entry Period
Starts: 2/1/2019 at 9 a.m. ET and Ends: 2/11/2019 at 11:59 p.m. ET
Entry Methods
Enter by using this link and by doing any of the following:
Visit and like the Tablo Facebook page
Visit and like the Mohu Facebook page
Follow @TabloTV on Twitter
Follow @gomohu on Twitter
Tweet a message about the giveaway
Tell us what you love about cutting the cable cord
The more you do, the more chances you get to win! The winner will be announced on February 12th.
Good luck everyone!
The post Enter to Win: Tablo DUAL LITE + Mohu Striker Antenna appeared first on Mohu.