Even More Ways to Save Money by Cutting the Cord
Cord cutting for many people is a way to save money, but beyond not paying for cable TV there are many other different ways to save money. We've previously shared tips on how to save money on your internet bill. Now, let's take a look at more ways you could save money by cutting the cord.
#1 Modem and Router Rental Fees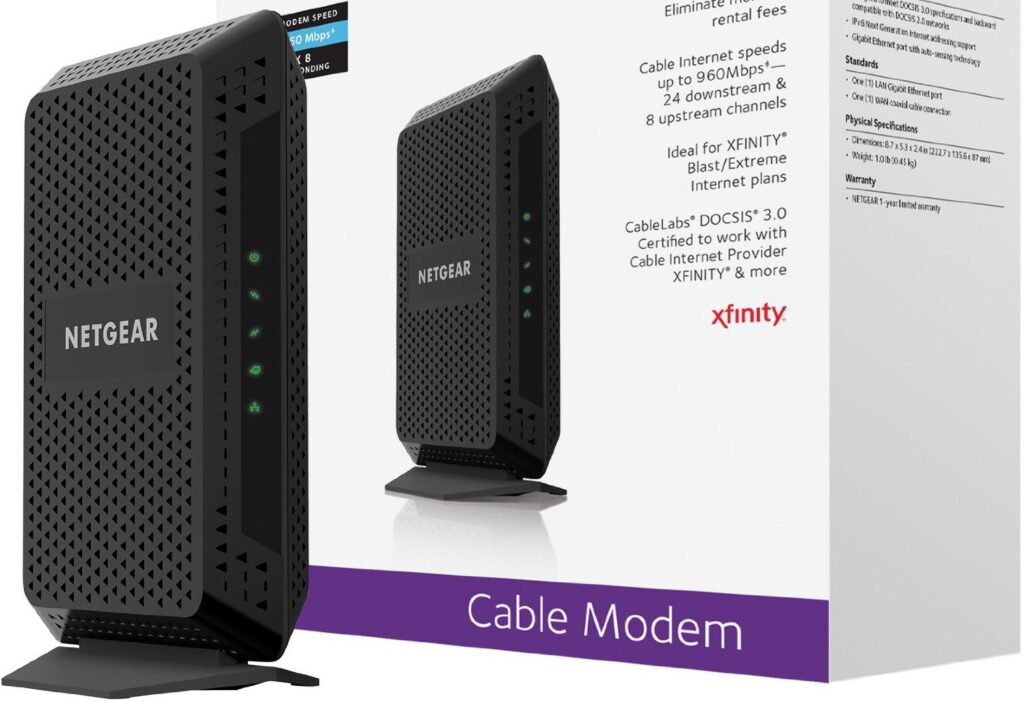 Okay, so you've cut the cord and eliminated the $231 per year in cable set top box rental fees (not the mention the $130/month on the cable TV service itself)… Great! But, did you know on average you pay $8-$10 a month to rent your cable internet modem? Over a year that adds up to $120! You could easily pay for a year of Netflix, Hulu, or Amazon for what you are just paying to rent a modem. If you have rented a modem for three years that adds up to $360! That's more than enough to make up for the one-time cost of buying your own modem AND a few streaming services.
To get rid of these rental fees, you can buy your own modem to replace the one your IPS gives you. Depending on your service speeds and needs, modems start at just $60 for many of the less expensive options.
Here is a short list of different approved modems for three of the biggest ISPs.
Google your current ISP for approved modems to find a list of modems that will work for you. The only downside? You have to step foot in your local cable provider office to return their equipment (or else face even more fees/charges).
#2 Energy Savings

Cable TV is not just expensive to pay for, it is expensive to run. According to the Los Angeles Times just one cable box with DVR can cost $8 a month or $96 a year to power. If you have two boxes that cost jumps to $16 a month or $192 a year. Add in the other little boxes in your house and you could easily be paying $20 a month just to power your cable equipment.
A typical cable DVR uses about 35 watts of power every hour on standby. That is a lot of power compared to many cord cutter friendly DVRs like the Tablo DVR. The Tablo DVR uses just 9.2 watts of power every hour when idle, and a max power usage of 15 watts per hour when all 4 tuners are recording a show and while you are also watching one live. When every watt equals about $2 a year on your electrical bill the extra watts from a typical cable DVR really add up over time.
Now compare that to a Roku that takes a fraction of the power and can cost about $1 a month or $12 a year to power.  If you have two Rokus to replace two cable company DVRs you can save $168 a year. The third generation Apple TV takes even less energy to run.
With Netflix costing $120 a year, Hulu $96 a year, and Amazon $99 a year the energy savings alone can save you a significant amount of money and give you access to a world of content.
#3 Used DVDs
Love a show but can't find it on Netflix? Before you buy it on Amazon Video or iTunes look at buying it on DVD first. I often buy DVDs and resell them after I watch them. Places like Amazon and eBay sell inexpensive used DVDs and if you watch them quickly you can often sell them for close to the price you bought them.
Although streaming is quick and easy, you cannot resell the content you paid for. If you are like my family and rarely rewatch most shows, reselling your DVDs is a great way to save money.
When you do the math on whether you should cancel cable, take into account not only the monthly savings on your cable bill but also the total savings. Before you know it you can save enough to pay for Netflix, Hulu, and Amazon giving you access to more content than you could have ever dreamed of with cable TV. Plus, you'll save time. Cable touts its hundreds of channels but often that means spending unnecessary time channel surfing when nothing's on. Cutting the cord gives you more control over what you watch and when you watch it.
The post Even More Ways to Save Money by Cutting the Cord appeared first on Mohu.