Hands on With The New Roku Stick
Today Roku announced a new Roku Stick (model 3600) that is more powerful than a Fire TV Stick or Chromecast. The new Roku Stick is also 8x more powerful than today's 2014 Roku Stick, and I got a early look at it.
First, why would you want a stick over a box like the Roku 4? That comes down to personal preference and how you want to use it. The Roku Stick is small and easy to travel with. Do you want something that you can use in a hotel? The Roku Stick is a great device for people who travel.
The Roku Stick is also perfect for anyone who has their TV mounted on a wall. You can now easily hide the streaming player behind your TV. Yet it is still not as powerful as a Roku 4 and has no 4K support.
Though if you have a data cap the new Roku Stick is a great way to have more control over what data you use because when you turn off the TV the stick will turn off, allowing people with data caps to not be afraid that their stream is continuing after they turn off the TV.
So let's take a look at the new Roku Stick…
Roku Stick 3600 Overview
The Device

The new, sleek black Roku Stick is smaller than the old purple Roku Stick. The remote will have quick buttons for Sling TV, Netflix, Amazon Video, and Google Play unless you buy it from Walmart. Then it will have a Vudu quick button instead of the Google Play button.
Performance
The old Roku Stick was known for a fairly long start up time whenever you turned on the TV. The new Roku Stick has a noticeable improvement in load times both starting up and when launching channels. The quad-core processor brings a noticeable improvement over the older Roku that will make many current Roku Stick owners want to upgrade to the new Roku Stick.
New Feature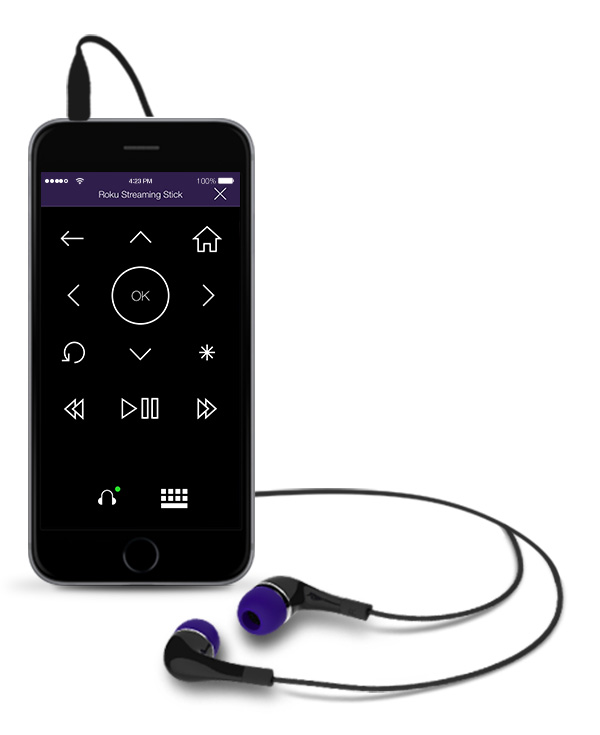 Private listening comes to the new Roku Stick through the new Roku App. If you have a new Roku Stick, you will be able to use your phone to connect a Bluetooth headset or use the headset jack on your phone.
Availability
Pre-orders are live at Roku.com for $49.99, and it will be coming to retailers like Best Buy, Walmart, and Amazon later this month. The current expected ship date is April 20, 2016.
Overall
The new Roku Stick is faster and more powerful than anything like it on the market today, and it could prove to be a must-own for any Roku fan. Now you can get the performance of a set-top box with the convenience and portability of a stick.
The post Hands on With The New Roku Stick appeared first on Mohu.