How Cord Cutters Can Watch March Madness 2015
When Andy Williams said Christmas was the most wonderful time of the year, he obviously forgot about the wonderful month of March. March is that magical time where 68 college basketball teams square off in the  glorious single elimination tournament known as March Madness. No other sport, professional or collegiate, has such an exciting or in-depth playoff system like NCAA Men's Basketball; and for basketball fans, this is as close to heaven as we'll get before Judgment Day.
If you're the type of person that wants to kill the cable bill and seek a cable TV alternative, you might be tempted to hold off until March Madness is over. Although an understandable sentiment, I'm here to tell you today the wonderful news that you don't have to make a sacrifice to get the bountiful basketball bonanza that is March Madness.
If you want to kick cable to the curb, and watch March Madness, here's how you do it.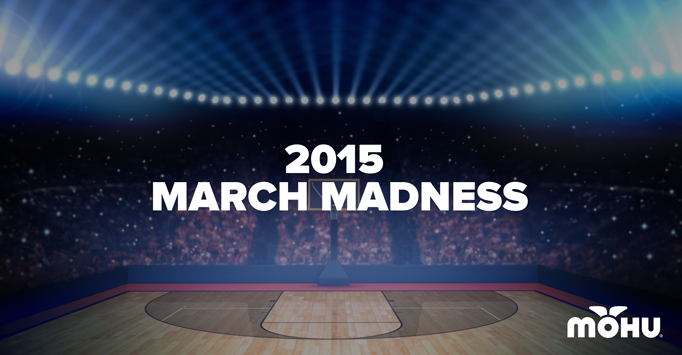 Over-the-Air
The easiest way to watch March Madness is to get an OTA antenna, which is a device that picks up the digital signal transmitted by broadcast networks (ABC, NBC, CBS, Fox, etc…) and delivers 1080i HD network television to your television for free.
Most antennas are inexpensive and only cost around $30-$50. Probably the best antennas out there are made by Mohu. Their antennas are based off of military design, work in any direction, and can stand up to even the nastiest of thunderstorms. For a modest investment, you can get a lot of basketball.
Now, CBS is one of the networks with broadcast rights to March Madness, which means you will be able to catch plenty of March Madness games broadcast for free. The only rounds that will be the exception are The First Four, the first half of the Elite 8, and the Final Four.
It may be a little disconcerting to miss out the Final Four and half of the Elite 8 games, but don't worry; later in the post I'm going to show you how to get those games as well.
CBS Sports
If you don't own an antenna, then there is still hope for you yet. Not only does CBS have a decent chunk of March Madness games, but they also stream those games online for free at CBSSports.com. You can also download the mobile app to stream games, work on your bracket, and get up to date scores and stats on all the games.
A lot of the games will be played during the workday, so even if you have an antenna, you may want to download the CBS Sports app to catch a game or two while the boss isn't looking!
Sling TV
You've probably heard about Sling TV and how it offers 14 streamable live television channels for $20 a month. You may have also noticed that a lot of these networks are owned by Turner Broadcasting, who also happens to be the only other company with March Madness broadcast rights.
While you can't watch every March Madness game with Sling TV, you will be able to get the half of the Elite 8 games and the Final Four; both of which will not be broadcasted by CBS.
NCAA March Madness App
If you hate going through different applications and hardware to watch March Madness, the easiest and most complete option would be to download the NCAA March Madness app. Not only do you get stats, scores, and a really cool bracket; you can also stream EVERY March Madness game. Unfortunately, there's a catch – you have to log in to authenticate with a pay TV provider… so, if you have a buddy with cable who either owes you a favor or is just a good, kind person, see if they'll be willing to share their login so you can enjoy the madness.
As you can see, for a cord cutter, watching March Madness is really easy. Most sports have already pimped out their biggest events to scum sucking cable companies, but not basketball. If you're looking to kill the cable bill AND enjoy the glory of March Madness; now is the time to do both.
Dave Kennedy is a long time cord cutter who became increasingly frustrated with the high cost of Cable TV and decided to make a stance. In 2011 he launched KilltheCableBill.com, a site dedicated to helping people save money through providing simple, cost-effective cable TV alternatives. Since then, David has helped 1,000s of people cancel their cable subscription while keeping the shows they love.
The post How Cord Cutters Can Watch March Madness 2015 appeared first on Mohu.