Mohu Leaf Chroma is Now Available
Leaf Chroma is now officially available for purchase as our first colorful antenna!
As voted on by Mohu customers, Chroma will come in two reversible color schemes. You can choose between Frost Blue/Midnight Black or Easy Beige/Tranquil Grey. At launch, you can buy your Chroma antenna on GoMohu.com.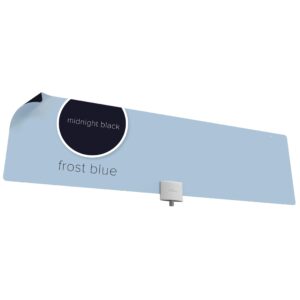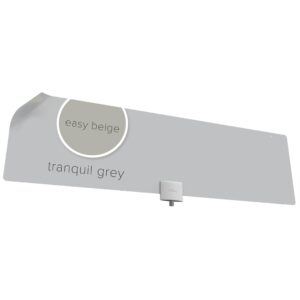 Leaf Chroma Product Details
Besides its available color options, Chroma also boasts these features:
Up to 65-mile reception range
Amplified with patented Jolt TV amplifier, filters out FM and cellular signal interference
Includes detachable 16′ high-performance coaxial cable
Paper-thin and reversible color sides
Push pins and hook & loop tabs included for easy installation
Why Chroma?
A couple of months ago, we asked Mohu customers to vote for their favorite color antenna from popular interior paint colors. Our goal with Chroma is to show people that an antenna doesn't have to be boring – it can be both highly functional and attractive. Chroma has a range of up to 65 miles, making it one of our most powerful indoor HDTV antennas. And with its Jolt amplifier technology, cellular and FM signals are filtered out, letting you pull in a clearer picture, receive more channels, reduce dropouts and increase your overall experience with broadcast television.
Who knew cutting the cord could come in so stylish? Stay tuned for more color options coming soon!
The post Mohu Leaf Chroma is Now Available appeared first on Mohu.