Sling TV versus PlayStation Vue
Sling TV was the first of a new generation of streaming services that not only brings you on demand content but also live feeds of networks that used to only be available to cable subscribers. No longer did you need a two-year contract to watch ESPN or AMC. Now you can subscribe to more flexible packages with no long-term contracts.
A year after Sling TV was released a competitor service from Sony named PlayStation Vue just became available nationwide.
Both services give cord cutters access to cable channels without a long-term contract. We take a look at their basic packages to see how the two services stack up against each other.
Channel Line-ups
Sling TV starts off at $20 a month for 23 channels plus on demand content from the Weather Channel and Newsly. You can see the full line up of channels here:
Sling also recently announced an alternative to their standard $20 single-stream line-up. The new $20 multi-stream option is very similar, but it offers Fox Sports, FX, and other Fox Networks channels at the sacrifice of ESPN and Disney content. You can view a comparison chart that details the line-ups of each Sling TV package.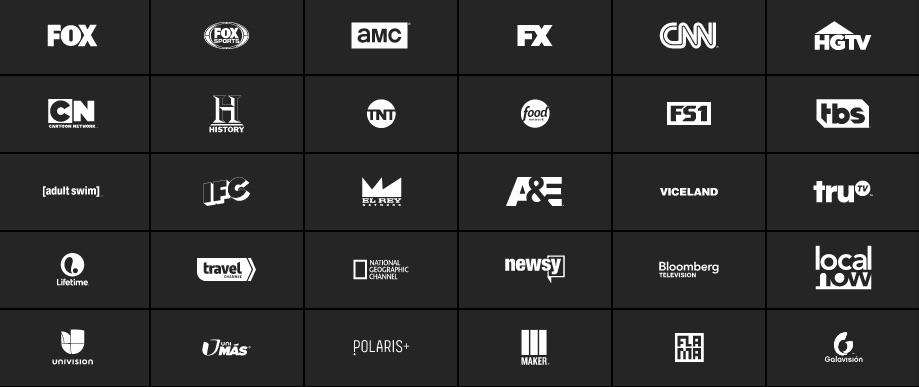 PlayStation Vue starts off at $29.99 (unless you live in a market with local stations then you start at $39.99) with 55 channels. You can see the full line up of channels here:

Additional Channel Packages:
Sling TV allows you to pick a package like Sports or Kids to get extra ESPN or Disney stations for just $5 a month extra per package.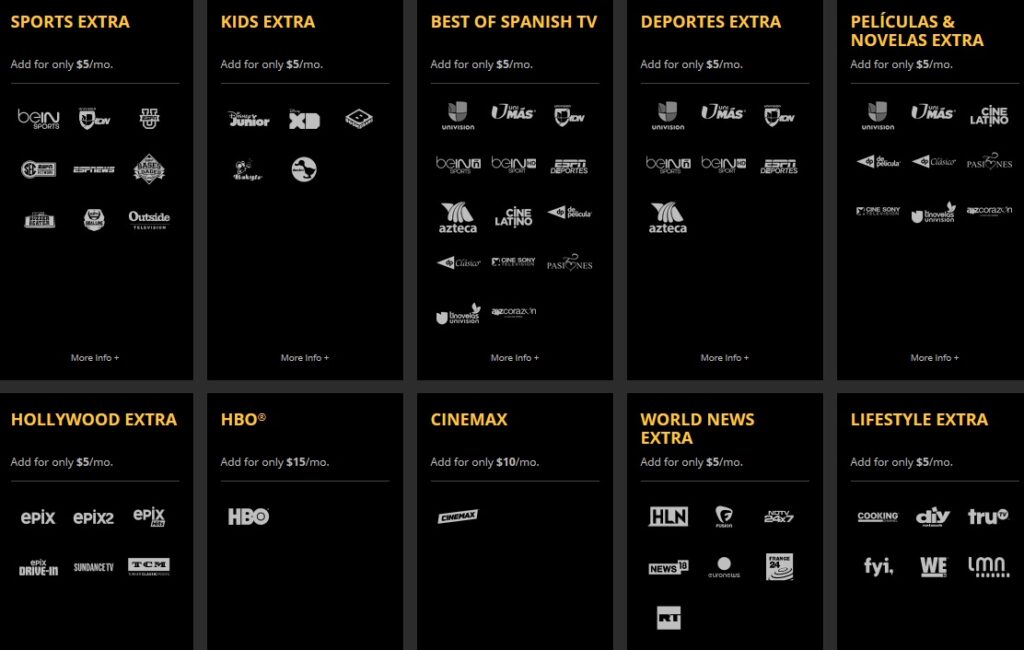 PlayStation Vue has three monthly plans: $29.99 for 55+ channels, $34.99 for 70+ channels, or $44.99 for 100+ channels. As you increase in price, you gain more entertainment and niche sports channels.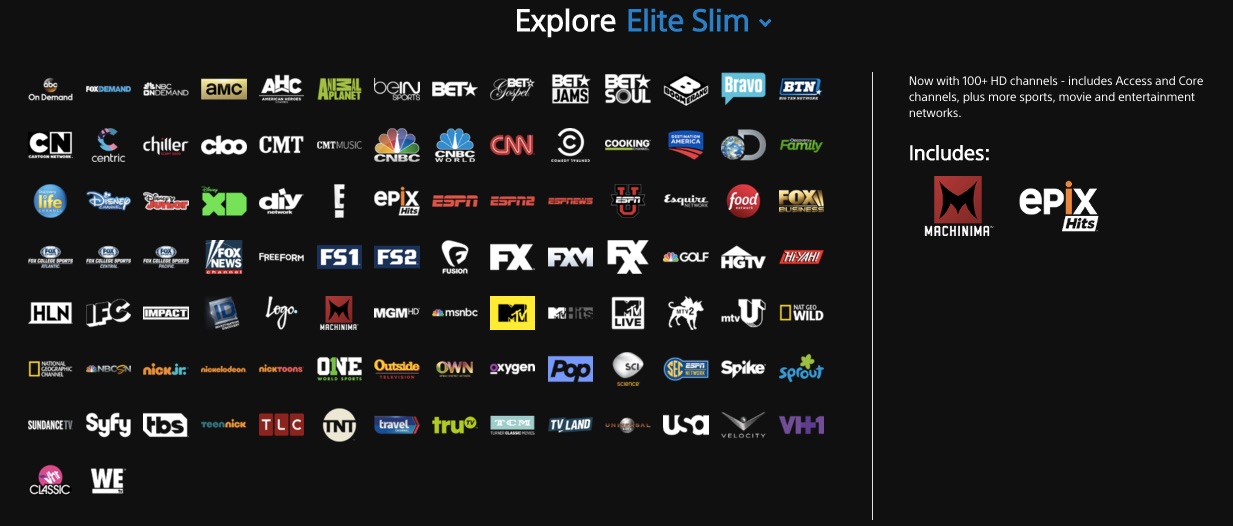 (Note: If you live in a market that offers local stations, add $10 a month to the PlayStation Vue prices. Unfortunately, this is not an optional add-on.)
Restrictions & Limitations
Sling TV only allows one stream at a time, but you can access that stream anywhere in the United States.
PlayStation Vue allows multiple streams at once but only at the location you sign up for the service. If you login from a different location, you will be blocked from the service. You can use some networks TV anywhere apps to watch their content but not all allow access to their apps.
Compatible Devices
Sling TV is on many devices that PlayStation Vue is currently not available on. Sling TV works with Xbox, Roku, Fire TV, Android TV, Android phones/tablets, iOS, DVRs, and more.
PlayStation Vue is only available on PlayStation 3 and 4, iOS, Chromecast (only with iOS devices), and Fire TV.
So what device you own may limit what service you can get.
DVR Options
Sling TV offers on-demand content for most channels that offer every new show for 3 days after they air.
PlayStation Vue offers a cloud based DVR that allows you to record a show and keep it for 28 days.
Conclusion
Both services have their own pros and cons. Both could be a good fit for different people for different reasons.
If you want sports and your goal is getting all the ESPN channels, Sling TV is less expensive at $25 a month for their sports package that gives you every ESPN channel. If you want Fox Sports, PlayStation Vue is your best option.
If you already have an antenna and do not want to pay for local stations, Sling TV may be better because in some markets you can elect to add some local channels, but with the PS Vue if you live in a market with local channels your bill automatically jumps $10 a month.
However, if you are a huge Fox News or Fox Sports fan currently only PlayStation Vue offers these channels.
So do your own research and pick the service that will work for you.
The post Sling TV versus PlayStation Vue appeared first on Mohu.