Stay Safe in Severe Weather with an Antenna
Spring is in full swing around the United States and for many that means severe weather—from thunderstorms to tornadoes—and, soon, hurricane season.
The good news is that for many Americans a simple over-the-air antenna can keep you connected to the latest weather news even when the Internet is down. Although the Internet is a great way to get on demand weather forecasts, it often can be delayed sometimes by as much as 15 minutes. When severe weather threatens you and your family you need up-to-the minute information that an antenna can give you when your weather app is still updating.
This is an important topic for my family because we have spent the last five years living right in the middle of tornado alley in a rural area where power outages were almost a weekly event. Where we lived even a small storm could knock out the power, and with it the Internet, leaving us with just our often spotty cell service was hard to access during storms.
How to watch live TV even if your power is out
With power outages being almost weekly events, we picked up a battery backup that was meant to power a PC in case of a power outage but we used it on our small 32″ TV in one of the bedrooms. The backup battery is designed to power a computer for about 30 minutes but our small TV was able to run for over an hour with the backup power. If you are like us, you likely have a channel dedicated to 24/7 weather coverage. Some markets have a few channels that do nothing but show local news and weather. Plus your local affiliates of the major networks (NBC, ABC, CBS, FOX) will typically interrupt regularly scheduled programming for breaking alerts.
That TV with an antenna allowed my family to stay in touch with local weather as severe weather rolled by our house.
Although it only powered the TV for about an hour we typically found after an hour the storms would have moved on.
So what about online options?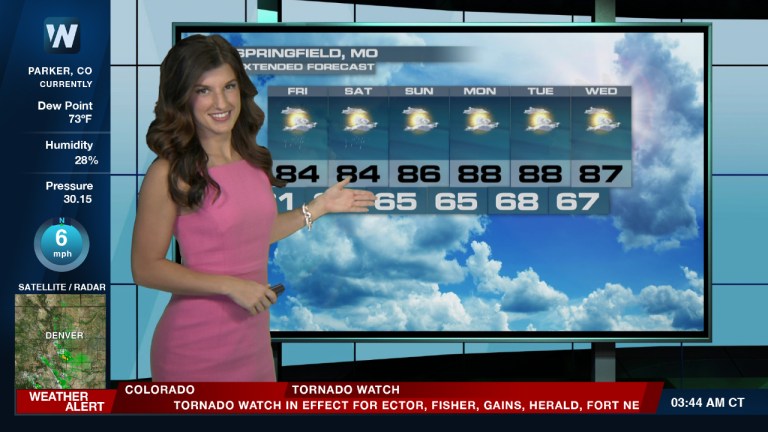 WeatherNation
Want national and even regional weather streamed to your TV 24/7? WeatherNation is a great all-day weather network just like the classic Weather Channel used to be. All weather all the time and great live coverage of any major weather events happening around the United States.
WeatherNation is available on Roku, Fire TV, Smart TVs, Android, iOS, Web Browsers, and many other devices.
No you don't need cable to be safe.
It was not that long ago that the Weather Channel pushed the idea that the Weather Channel helped keep you safe. That may be true, but they are not the only way to stay safe. Severe weather is something to take seriously, but you do not need to agree to a two-year contract and thousands of dollars in order to get your local weather when you need it.
The post Stay Safe in Severe Weather with an Antenna appeared first on Mohu.