Watch the 2017 NFL Hall of Fame Game With Your TV Antenna
The NFL Hall of Fame game is the first official football action of the NFL season. This year's 2017 NFL Hall of Fame game takes place in Canton, Ohio on Thursday, August 3rd. Kick off is at 8:00 p.m., and it will be played at the brand new Benson Hall of Fame Stadium.
The game will be broadcast on NBC. Even without cable you can watch the entire 2017 Hall of Fame game live. In fact, during the season you can watch tons of NFL games live without cable. NBC is just one of the many channels that can be watched live with an antenna, like the Mohu, without any monthly fees. There are also some other options, which we'll cover in detail below.
Easily Watch the 2017 Hall of Fame Game with an Antenna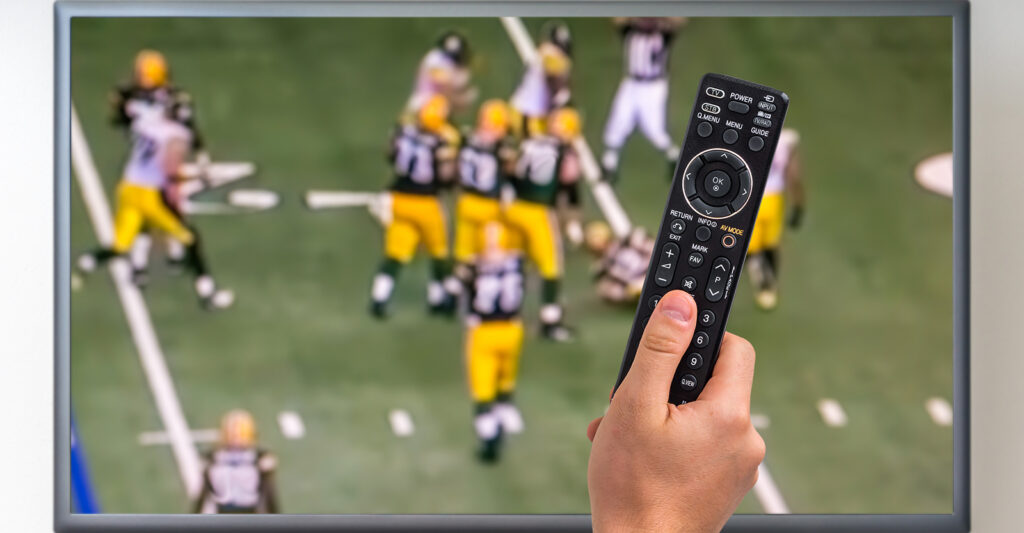 A TV antenna lets you watch some of the best TV networks for absolutely no cost. You get to watch channels like NBC, ABC, CBS, FOX, and others live without needing to pay for an expensive cable package. One of the best parts is while you get to watch all this live TV, you can actually watch in perfectly clear high-definition picture.
The only cost with this whole setup is the cost to purchase an antenna the one time. After that, you can watch tons of great content for free. The channels available get a bunch of live sports, like the NFL, and plenty more other programs. You can also use the antenna to watch several other NFL preseason games.
If you're in a pinch to get your antenna by game time, you can find them at local retailers or on Amazon (if you're a Prime member with free 2-day shipping).
Stream the Game if You're on the Road
During the game, you might not be at your house to watch on your antenna. In that case, you could always use one of the several streaming services on the market to watch the Hall of Fame Game live. There are several that offer NBC live streaming in certain areas or access to the NBC Sports app, which will also be streaming the game live.
DIRECTV NOW is one service, that has a starting price of $35 per month. You can stream more than 60 channels, so it's a viable option to replace your cable package, depending on what TV channels and shows you watch. PlayStation Vue also has a diverse set of channels, similar to a normal cable package. The service costs $40 per month to start.
FuboTV is another popular streaming service that is more focused on sports-streaming options. For $35 per month, you'll get more than 40 channels, with a heavy emphasis on popular sporting networks. All of these services offer free trials, so you can give them a test run before subscribing. Just be mindful that free trials will automatically turn into a first month's subscription if you don't cancel before the trial ends (assuming you're not satisfied).
Record the Game to Watch Later with an OTA DVR

One way to improve your antenna setup is by adding a over-the-air DVR, like the all-in-one Tablo or the new Plex DVR (beta) or one of the many others on the market. This brings full DVR functionality to your antenna, which means you can record anything your antenna picks up. An OTA DVR is a great way to catch up on any other NFL Preseason games if you can't watch them live.
These DVRs also let you stream the game as your antenna picks it up. This can be a great way to watch if you're not at the house. You can also rewind or pause live TV as your antenna is sending it right to your TV. These are one of the great tools that'll help to save money by cutting cable.
The post Watch the 2017 NFL Hall of Fame Game With Your TV Antenna appeared first on Mohu.